The OAHN Companion Animal Expert Network, with Trivoli Films, created this educational and comprehensive look at rabies in imported dogs. Read More >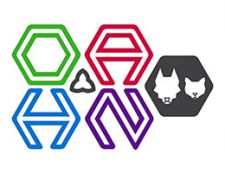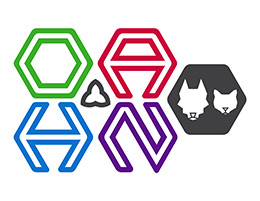 Latest Veterinary Need-2-Know (N2K) Update
The Spring 2023 update includes: OAHN survey: Parasite-palooza; High path avian flu in pets; NEW! Acute diarrhea infographic; Rabies reg update July 1; blasto info … Read More >
Disease Surveillance
Seasonal Need-2-Know Updates
Clinical Impressions Survey Data
Laboratory Data
Annual Reports and Updates
Resources
Clinical Resources
Infectious Disease Information and Graphics
Antimicrobial Stewardship Information and Graphics
Podcasts
15 Feb , 2017
To access all OAHN Companion Animal Podcasts, click here.
Read More >
Network Projects
09 Jan , 2023
Details, and the educational rabies video produced by this project.
Read More >
31 Oct , 2022
The OAHN wildlife and companion animal networks have also received approval for a joint project to provide subsidized testing for cases in deceased domestic rabbits that meet certain high-risk criteria, as well as testing for high-risk cases from rehab facilities.  It is anticipated that submissions under this surveillance project will be accepted beginning in November 2022.  Watch …
Read More >
03 Jan , 2020
We have created a report on best practices for infection prevention and control in small animal veterinary clinics
Read More >
18 Nov , 2019
This project is currently in-progress. Check out the poster detailing this project.
Read More >
Poster, report summary and factsheets from OAHN Companion animal network's research investigation into Brucella canis in commercial dog-breeding kennels in Ontario
Read More >
23 May , 2018
Executive summary, full report, and poster for the OAHN Companion Animal Infographic project.
Read More >
23 Mar , 2018
Jonathon D. Kotwa completed his PhD in the Department of Pathobiology at the University of Guelph.
Read More >
More Helpful Links
14 Dec , 2020
A list of helpful resources for educating veterinary staff about AM stewardship, as well as developing and sustaining a clinic AM stewardship program (ASP).
Read More >
05 Aug , 2020
Helpful resources for veterinarians working with owners of newly adopted dogs, as well as those importing and rescuing dogs.
Read More >
20 Jul , 2020
A variety of other useful resources for veterinarians and companion animal owners.
Read More >
07 Jul , 2020
A list of current open-access clinical consensus statements related to companion animal infectious diseases.
Read More >
16 Mar , 2020
OAHN has compiled a list of resources for veterinary staff and animal owners related to the COVID-19 pandemic.
Read More >
28 Jul , 2017
Resources and recent news articles related to tick- and mosquito-borne disease.
Read More >
08 Oct , 2015
A list of laboratory, provincial and federal government contacts.
Read More >
Dr. Maureen Anderson
Co-lead
OMAFRA
Dr. Emma Webster
Co-lead
Private Practitioner
Dr. Hailey Bertrand
Private Practitioner
Northern ON
Dr. Julie Calvert
Private Practitioner
Eastern ON
Dr. Donna Eino
Private Practitioner
GTA
Dr. Shauna Blois
Faculty Clinician
Ontario Veterinary College
Dr. Allison Collier
Faculty Clinician
Ontario Veterinary College
Dr. Scott Weese
Professor
Ontario Veterinary College
Dr. Emily Brouwer
Pathologist
Animal Health Laboratory
Dr. Kris Ruotsalo
Pathologist
Animal Health Laboratory
Dr. Hannah Golightly
Epidemiologist
OMAFRA
Dr. Tanya Rossi
OAHN Coordinator
Animal Health Laboratory