OAHN Companion Animal Research Project: Prevalence of selected pathogens in dogs recently imported from Asia (In Progress)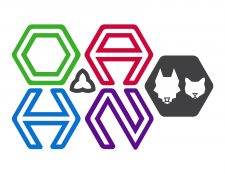 Prevalence of selected pathogens in dogs recently imported from Asia (In Progress)
Project Lead: Dr. J. Scott Weese, University of Guelph
Collaborators: Dr. Maureen Anderson, OMAFRA
This project is in progress. To see a PDF of the poster below, click here.
OAHN canine import study: Dogs needed!
Despite COVID-19 travel restrictions, significant numbers of dogs continue to be imported into Canada in 2020.  We continue to seek importers and dogs to participate in our study looking at pathogen shedding in recently imported dogs from Asia.
Any such dog examined by a veterinarian within 48 hours of arrival in Ontario is eligible to participate and receive free testing for a number of canine pathogens and antimicrobial-resistant bacteria.  Up to 10 dogs from a single shipment can be included.
Please contact the project lead, Dr. Scott Weese (jsweese@uoguelph.ca), for more information.
Complete a brief online questionnaire for each dog
Perform a physical exam to identify any clinical abnormalities
Collect a nasal swab, fecal sample and serum sample
All sample shipping and testing costs are covered