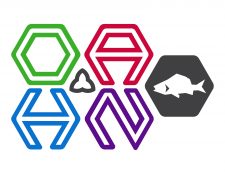 Aquatic Animal Health Report December 2019
View the December 2019 edition of the OAHN Aquatic Animal Health Report.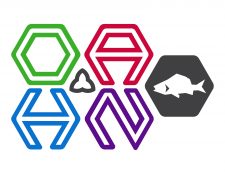 Aquaculture Videos for Industry
The OAHN Fish network created these videos for those involved in aquaculture industries.
Disease Surveillance Reports
Disease Surveillance Reports
Resources
Research and Projects
08 Jul , 2020
This Request for Quotations ("the RFQ") issued by the University of Guelph (the "University") is an invitation to submit non-binding offers for the provision of the development of biosecurity resources for Ontario Aquaculture Producers. This project aims to create a training resource that producers can apply to their facility by creating a biosecurity plan specific …
Read More >
23 May , 2018
Executive summary, full report, and poster for the OAHN Fish research project.
Read More >
Veterinary Resources
30 Oct , 2019
Find publications, videos, and other veterinary resources related to aquaculture.
Read More >
General Industry Information
Continuing Education and Fact Sheets
17 Jun , 2020
Infosheet highlighting bacterial kidney disease in Ontario fish
Read More >
23 Jan , 2019
Winterkill is the most common fish mortality event and is generally caused by
a depletion of dissolved oxygen, especially in backyard ponds and smaller
bodies of water. Check out this tipsheet by the OAHN Aquatic Animal network for more information.
Read More >
11 Jul , 2017
These quick facts will help fish farmers recognize whirling disease and avoid spreading it.
Read More >
Find out what whirling disease is, and how to avoid spreading this disease.
Read More >
Continuing Education Videos
04 Oct , 2019
Videos about tilapia vaccination and infectious hypodermal and heamatopoitic necrosis in shimp.
Read More >
Videos on anesthetizing and euthanizing rainbow trout, vaccinating tilapia and infectious hypoderm and heamatopoitic necrosis in shrimp.
Read More >
Helpful Links and Contact Information
09 Oct , 2015
A list of industry and government contacts.
Read More >
24 Jun , 2015
These links are a great starting point for fish vets and producers.
Read More >
Dr. Alexandra Reid
Co-lead
OMAFRA
Dr. Marcia Chiasson
Co-lead
University of Guelph
Dr. Veronique LePage
Co-lead
Private Practitioner
Foster Scott
Private Practitioner
Mykolas Kamaitis
Private Practitioner
Dr. Nathalie Bruneau
CFIA
Dr. Roz Stevenson
University of Guelph
Dr. Hein Snyman
Animal Health Laboratory
Dr. Tim Pasma
Epidemiologist
OMAFRA
Dr. Melanie Barham
OAHN Coordinator
Animal Health Laboratory