Infection Prevention and Control (IPC) Best Practices for Small Animal Veterinary Clinics
Infection control is an important aspect of veterinary practice.
We are conducting an online survey to understand your current infection control practices and your motivation for seeking out this document.  This survey should take approximately 2-3 minutes to complete.  We would greatly appreciate your feedback. Click here to start the survey.
These guidelines are available in accessible pdf format.  The can be freely downloaded in their entirety, or you can download different sections/chapters individually by clicking on the corresponding text in the table of contents below.  If you require assistance, please email oahn@uoguelph.ca.
Infection Prevention and Control Best Practices, 2020 (complete, 9.1 MB)

Table of Contents

          Section 1: Introduction
• Basic Principles of Infection Prevention and Control
– General concepts
– Rationale for routine practices – The chain of transmission
– Hierarchy of infection control measures
• The Infection Prevention and Control Program
– Passive surveillance
– Active surveillance
– Syndromic surveillance
Section 2: Routine Practices
– When to perform hand hygiene
– Hand washing with soap and water
– Alcohol-based hand sanitizers
– Skin care
– Compliance
• Personal Protective Equipment
– Personal protective outerwear
– Additional personal protective equipment
– Isolation facilities
– Wound care and bandages
– Feeding of raw meat diets and treats
– High risk admissions
• Hospital-Associated Infections and Other Infectious Syndromes
– Bloodstream infections
– Catheter-associated urinary tract infections
– Other sources of HAIs
– Management of specific infectious syndromes
• Cleaning, Disinfection, Sterilization
– Cleaning
– Disinfection
– Sterilization
• Laundry and Waste Management
– Laundry management
– Waste management
Section 3: Special Procedures
• Surgery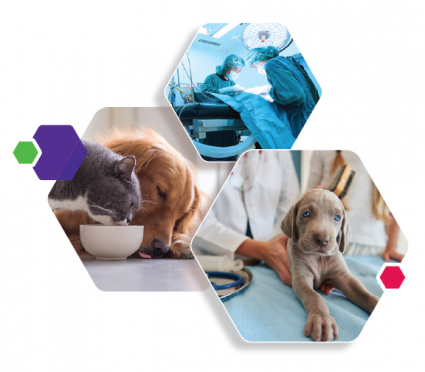 – Surgical environment and suite design
– Personnel considerations
– Equipment considerations
– Perioperative antimicrobials
– Surgical site management
– Surgical site infection surveillance
• Rehabilitation and Physical Therapy
– Patient assessment
– Hydrotherapy
– Dry rehabilitation therapy
Section 4: Additional Considerations
– Bites and scratches
– Sharps
– Clinic laboratory
– Necropsies
– Vaccination of personnel
– High-risk personnel
– Training and education of personnel
– Boarding / day care
– Staff pets
– Clinic pets
– Blood donor animals and colonies
– Research and teaching animals
– Ticks
– Other ectoparasites
Appendices
• Management of Rabies Suspects
• Surgical Safety Checklist
• Clinic IPC Audit Checklist
Please take 2-3 minutes to complete a short survey about your current infection control practices and your motivation for seeking out this document. Click here to start the survey.