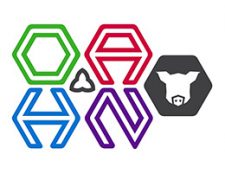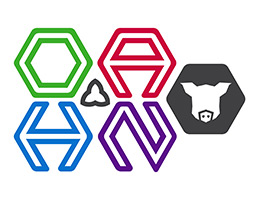 Swine Producer/Industry Reports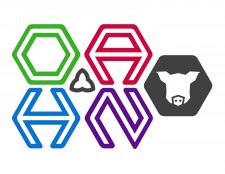 OAHN Swine Network Research Project: Modelling potential hotspots of African Swine Fever in Ontario's wild pig population
Disease Surveillance Reports
Canadian Swine Health Intelligence Network Reports
Resources
Research and Projects
09 Jul , 2020
Investigating the increase of swine erysipelas as reported by several data sources compiled by the OAHN Swine network Project Lead: Tim Pasma, Sue Burlatschenko Collaborators: Durda Slavic, Jim Fairles, Josepha Delay (Animal Health Laboratory) Andrew Vince, Manjusri Wijekoon (OMAFRA) Kalena Statutiak, Guy Moser, Anna Pietruszkiewicz (Gallant Custom Laboratories) Colleen Roehrig (Conestoga Meats) Date: July, 2020 …
Read More >
Animal Health and Diseases
Animal Care and Welfare
07 Nov , 2016
Clinical signs of SVA and recommended actions.
Read More >
An infographic explaining the signs, impacts and zoological potential of roundworms in swine.
Read More >
Biosecurity
05 Mar , 2019
Find out how to prevent ASF in your swine herd.
Read More >
07 Nov , 2018
African swine fever (ASF) and other foreign animal diseases (FAD) can be transmitted via feed or feed ingredients imported from countries where these diseases are present.
Read More >
11 Dec , 2017
English and French printable signs to help stop the spread of influenza between people and animals.
Read More >
Helpful Links and Contact Information
12 Dec , 2017
English PDF can be found here. The French version follows the images below. PDF: Recommandations concernant la vaccination contre la grippe à l'intention des travailleurs de l'industrie porcine
Read More >
12 Jun , 2017
Topics include: Diagnostic Support Fuels Search for Answers, Pathogen Transmission Via Feed May Be Possible, and many more!
Read More >
15 Feb , 2017
Link to all OAHN Swine Podcasts.
Read More >
10 Aug , 2016
Premises Identification Numbers: how to register, and what you should know. It's fast, easy, and every agri-business in Ontario can have one.
Read More >
03 Mar , 2016
Below, please find the PowerPoint presentation presented by OAHN Swine Network Co-lead Dr. Christa Arsenault (OMAFRA) at the OASV meeting on February 9, 2016 in Ottawa, ON. OAHN Swine Network Update for OASV
Read More >
21 Oct , 2015
Government and industry links for swine stakeholders.
Read More >
09 Oct , 2015
Ontario Animal Health Network Important Contact Information: Swine Ontario Pork: 519-767-4600 OSHAB/OPIC: 519-684-6805 (Lori Mosher, Managing Director) Animal Health Laboratory: 519-824-4120 x 54530 Open for submissions, pathologist available during business hours OMAFRA Agricultural Information Contact Centre: 1-877-424-1300 A veterinarian is on call for this line. Report immediately notifiable diseases, or situations of specific risk, such …
Read More >
22 Jun , 2015
This list of links provides a great starting point for swine vets and producers.
Read More >
Dr. Christa Arsenault
Co-lead
OMAFRA
Dr. Christine Pelland
Co-lead
Private Practitioner
Dr. George Charbonneau
CSHIN Representative
Dr. Sue Burlatschenko
Private Practitioner
Dr. Al Scorgie
Private Practitioner
Jessica Fox
Swine Health Ontario
Dr. Doug MacDougald
Swine Health Ontario
Dr. Marty Misener
Swine Health Ontario
Anna Pietruszkiewicz
Gallant Custom Labs
Kalena Statutiak
Gallant Custom Labs
Dr. Bob Friendship
Ontario Veterinary College
Dr. Zvonimir Poljak
Ontario Veterinary College
Dr. Josepha DeLay
Animal Health Laboratory
Dr. Jim Fairles
Animal Health Laboratory
Dr. Tim Pasma
Epidemiologist
OMAFRA
Dr. Tanya Rossi
OAHN Coordinator
Animal Health Laboratory