Top Animal Health Links (Nov 23-29)
Below, please find our weekly disease surveillance scan links, broken down by Network. Follow us on Facebook, Twitter, and Instagram if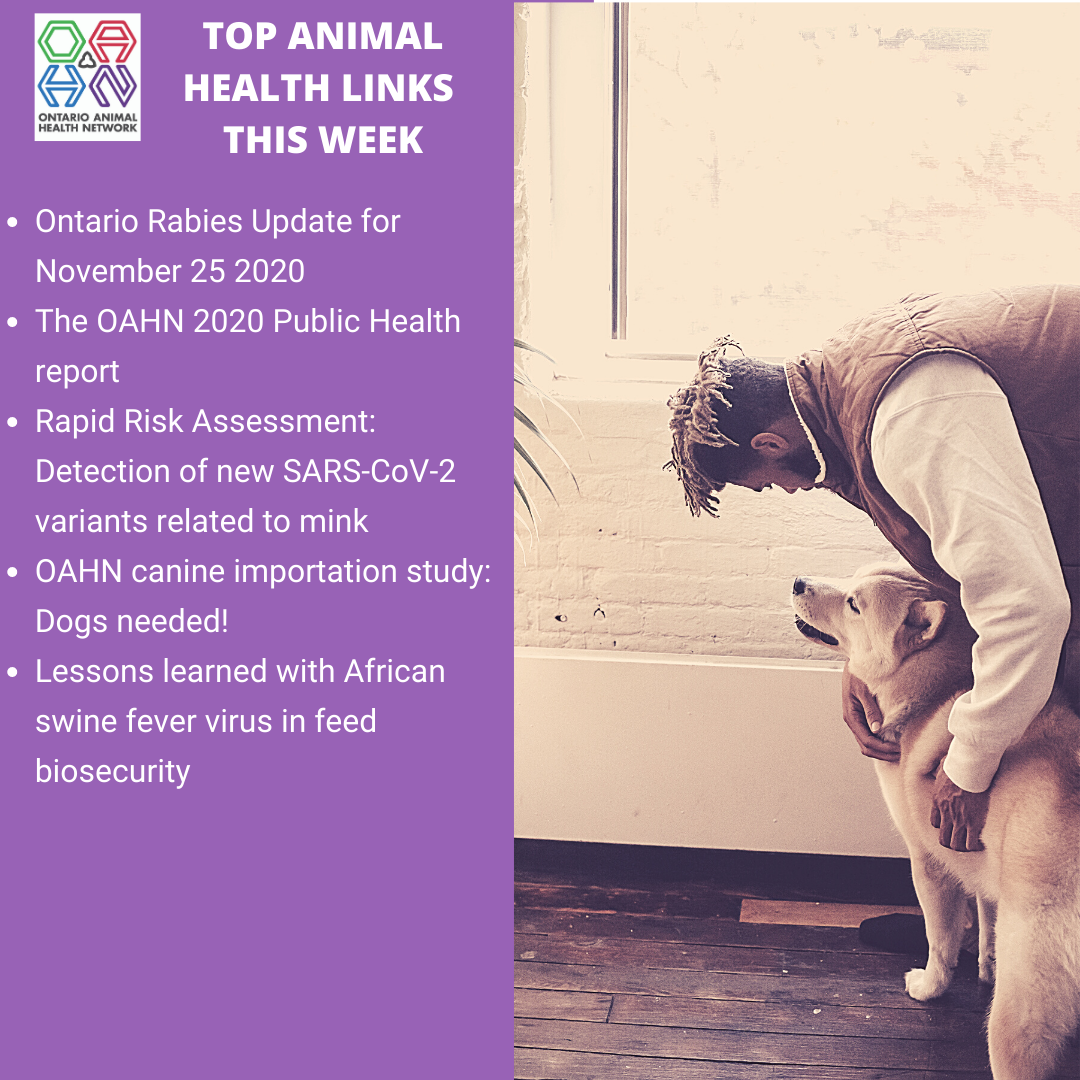 you want to see the best animal health links on the net every day. Click here to view last week's top animal health links.
One Health
Ontario Rabies Update for November 25 2020 – 0 New Cases
The OAHN 2020 Public Health report
Rapid Risk Assessment: Detection of new SARS-CoV-2 variants related to mink
Companion Animals
OAHN canine importation study: Dogs needed!
Swine
Lessons learned with African swine fever virus in feed biosecurity