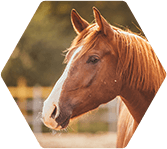 Equine Network
News/Disease Alerts
14 Oct , 2021
Two new case of rabies detected in a skunk and a raccoon (Niagara) last week.
Read More >
29 Sep , 2021
Below, please find links to our current veterinary surveys where we are gathering information for Q3 2021 (Jul-Sep). If you are an Ontario veterinarian practicing on companion animals, equine, or swine, we would love to hear from you. Please take five minutes to fill out the following surveys: Companion Animal Veterinary Survey Equine Veterinary Survey …
Read More >
27 Sep , 2021
One new case of rabies was detected in a skunk (Niagara) this week (September 22, 2021). We are currently at 488 cases of raccoon strain (463 expired and 25 active), and 21 cases of fox strain rabies (21 expired) in Ontario to date. Annual Summaries 2021 County Raccoon Skunk Fox Cat Bovine Dog Total Brant 0 0 0 0 0 0 0 Haldimand 0 …
Read More >
quarterly Reports
Please see our latest Equine quarterly reports below, as well as supporting resources.

Please note that the veterinary reports, laboratory data, and clinical impressions summaries are meant only for veterinarians and registered veterinary technicians and are not to be shared publicly
---
No reports available for this quarter.
---