Top Animal Health Links (Sep 7 – 13)
Below, please find our weekly disease surveillance scan links, broken down by Network. Follow us on Facebook, Twitter, and Instagram if you want to see the best animal health links on the net every day. Click here to view last week's top animal health links.
One Health / Veterinary Medicine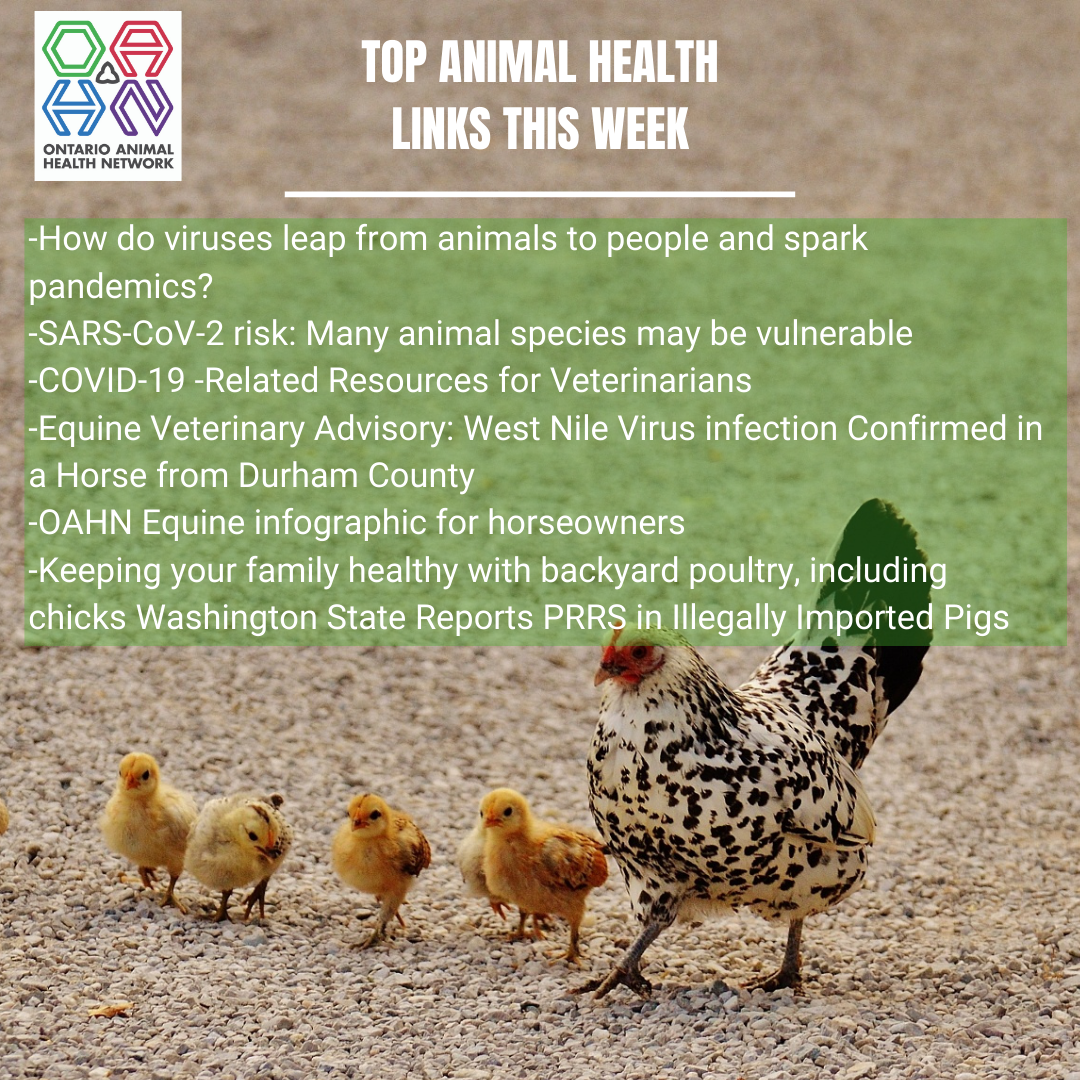 How do viruses leap from animals to people and spark pandemics?
SARS-CoV-2 risk: Many animal species may be vulnerable, according to study
The search for 'patient zero' and why tracing disease outbreaks is so complicated
COVID-19 Related Resources for Veterinarians
Equine
Veterinary Advisory: West Nile Virus infection Confirmed in a Horse from Durham County
OAHN Equine infographic for horseowners
Poultry
Keeping your family healthy with backyard poultry, including chicks and ducklings
Swine