Top Animal Health Links (Aug 31 – Sep 6)
Below, please find our weekly disease surveillance scan links, broken down by Network. Follow us on Facebook, Twitter, and Instagram if you want to see the best animal health links on the net every day. Click here to view last week's top animal health links.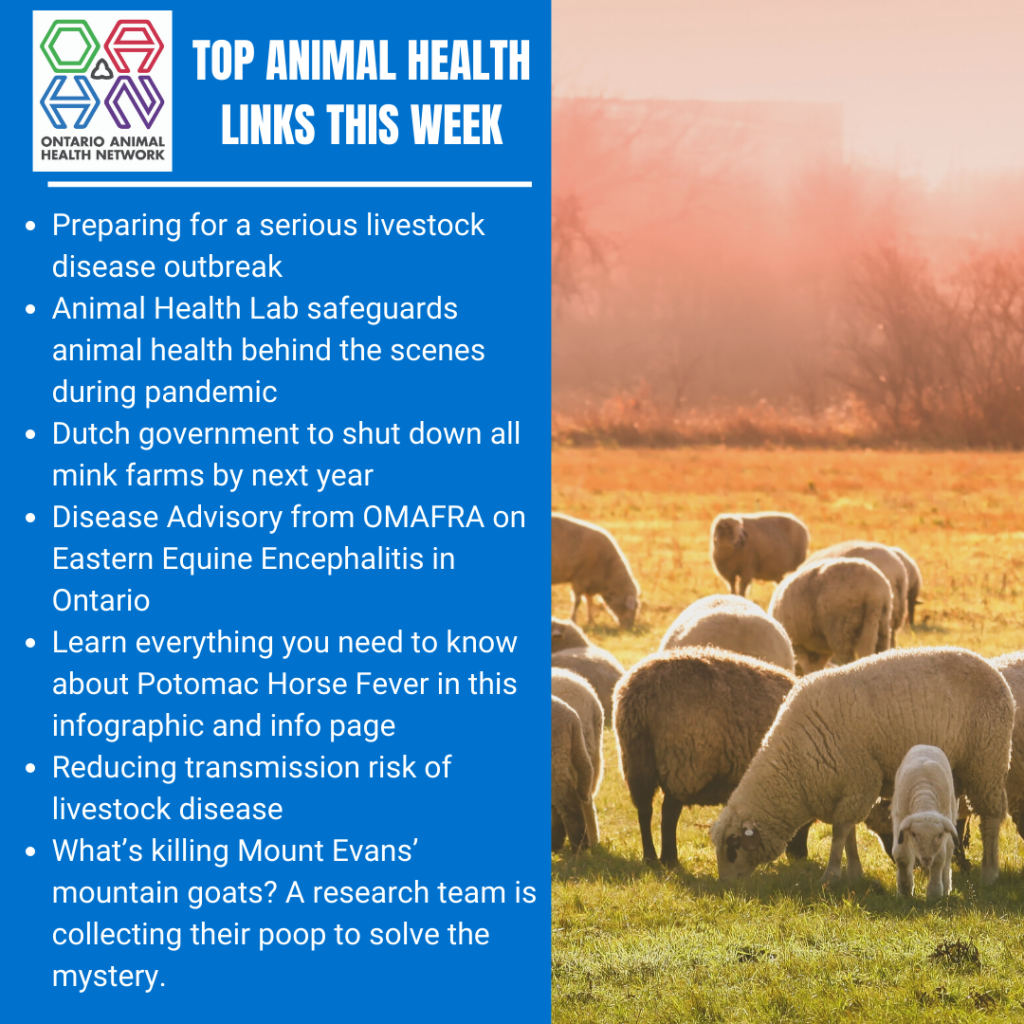 General / One Health / Vet Med
Preparing for a serious livestock disease outbreak
Animal Health Lab safeguards animal health behind the scenes during pandemic
Alternatives
Dutch government to shut down all mink farms by next year
Companion Animals
Have you checked out the new http://OAHN.ca? It's easier to get valuable veterinary and owner information than ever before. Check out the resources on our Companion Animal page
Equine
Disease Advisory from OMAFRA on Eastern Equine Encephalitis in Ontario
Learn everything you need to know about Potomac Horse Fever in this infographic and info page
Small Ruminants
Reducing transmission risk of livestock disease
Wildlife
What's killing Mount Evans' mountain goats? A research team is collecting their poop to solve the mystery.