Top Animal Health Links (Sep 28 – Oct 4)
Below, please find our weekly disease surveillance scan links, broken down by Network. Follow us on Facebook, Twitter, and Instagram if you want to see the best animal health links on the net every day. Click here to view last week's top animal health links.
Q3 2020 Veterinary Surveys Now Available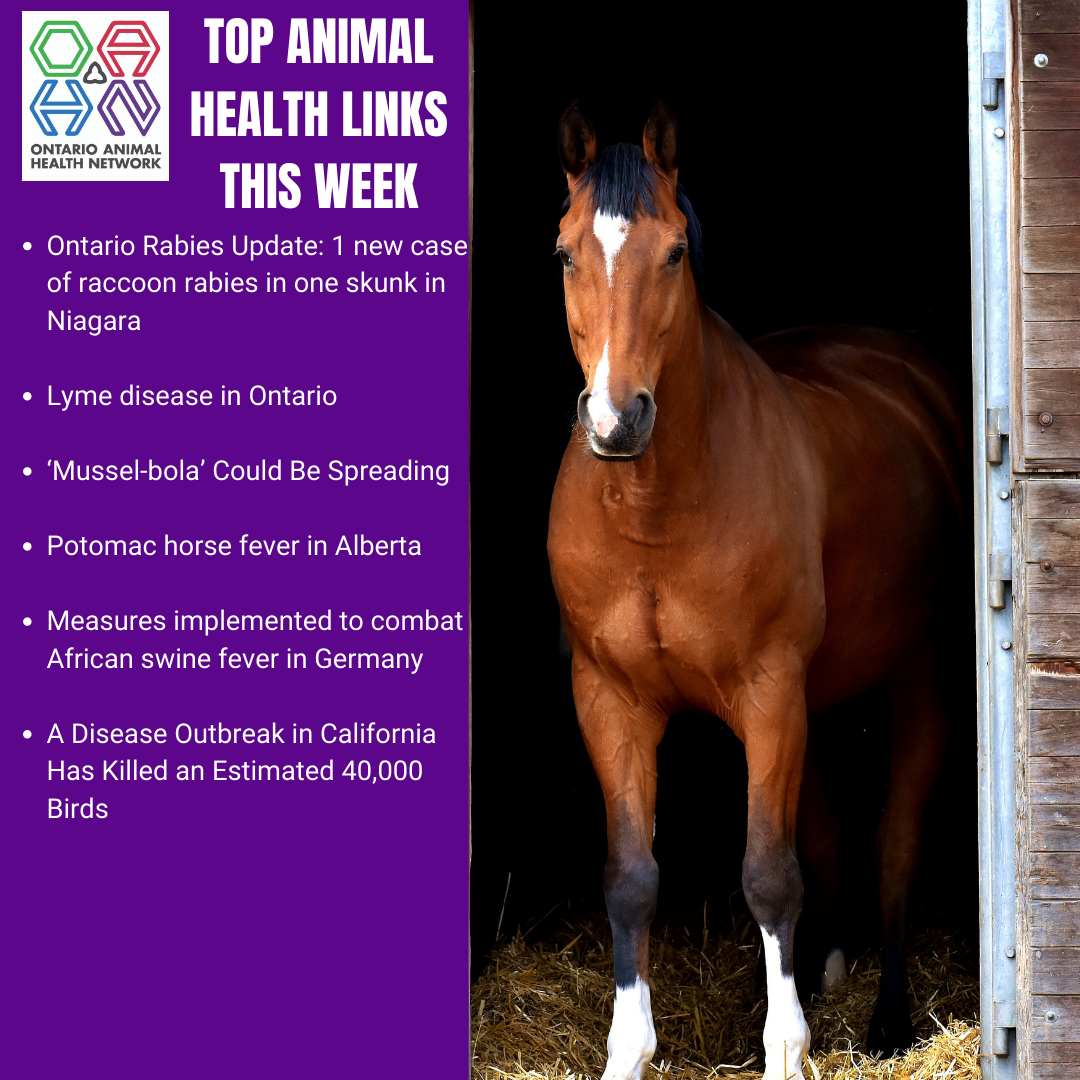 One Health / Vet Med
Ontario Rabies Update: 1 new case of raccoon rabies in one skunk in Niagara (September 23, 2020)
Species distribution models for the eastern blacklegged tick, Ixodes scapularis, and the Lyme disease pathogen, Borrelia burgdorferi, in Ontario, Canada
'Mussel-bola' Could Be Spreading. Maybe Now You'll Pay Attention.
Equine
Potomac horse fever in Alberta. PHF is a disease that kills in up to 30% of cases
Swine
Measures implemented to combat African swine fever in Germany
Wildlife
A Disease Outbreak in California Has Killed an Estimated 40,000 Birds