Top Animal Health Links (Sep 21-27)
Below, please find our weekly disease surveillance scan links, broken down by Network. Follow us on Facebook, Twitter, and Instagram if you want to see the best animal health links on the net every day. Click here to view last week's top animal health links.
***OAHN Content Survey – Help Us Improve Our Content, Win a Starbucks Gift Card, it only takes 30 seconds!***
One Health / Vet Med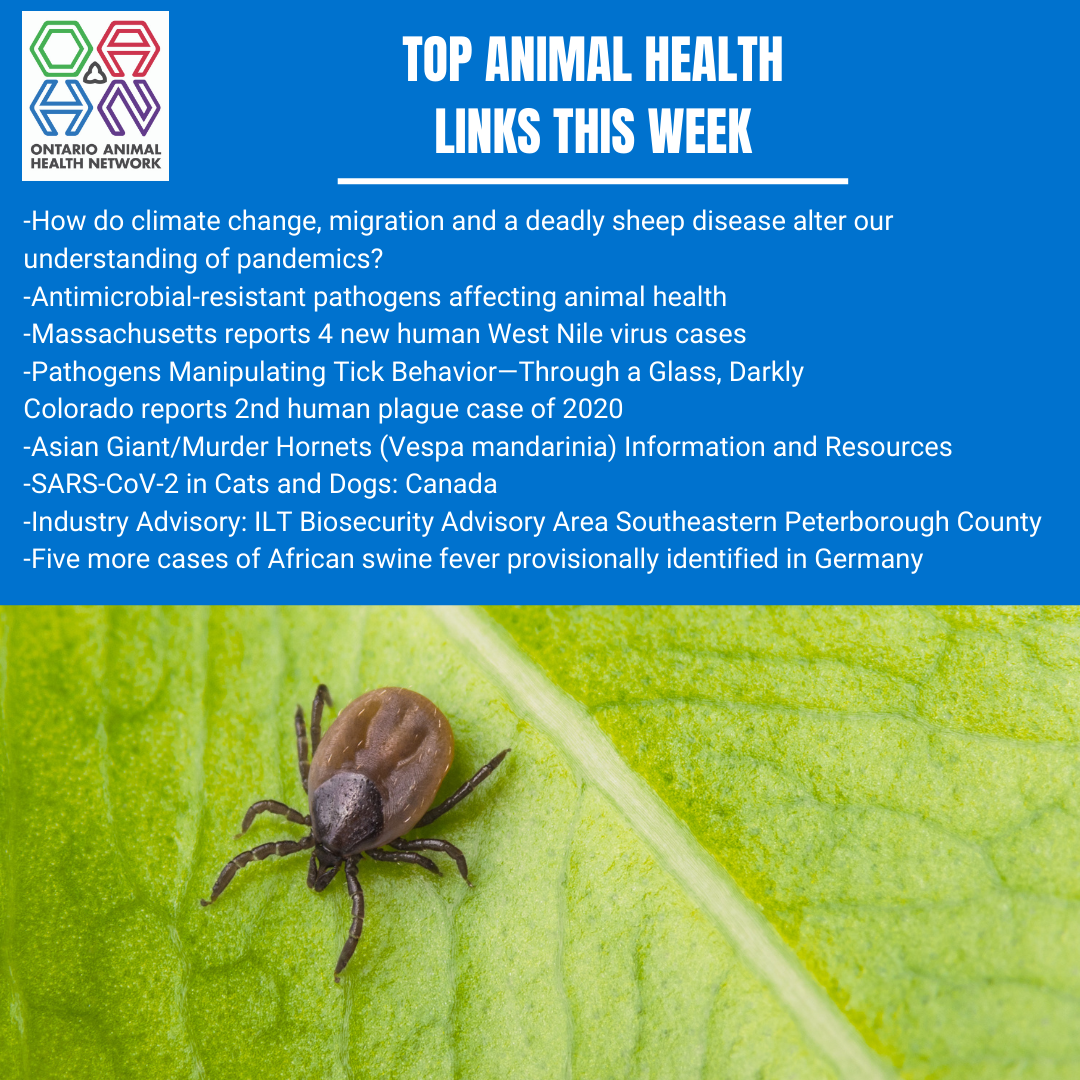 How do climate change, migration and a deadly sheep disease alter our understanding of pandemics?
Antimicrobial-resistant pathogens affecting animal health
Massachusetts reports 4 new human West Nile virus cases
Pathogens Manipulating Tick Behavior—Through a Glass, Darkly
Colorado reports 2nd human plague case of 2020
Bees
Asian Giant/Murder Hornets (Vespa mandarinia) Information and Resources
Companion Animals
SARS-CoV-2 in Cats and Dogs: Canada
Poultry
Industry Advisory: ILT Biosecurity Advisory Area Southeastern Peterborough County
Swine
Five more cases of African swine fever provisionally identified in Germany