Top Animal Health Links (Oct 5 – 11)
Below, please find our weekly disease surveillance scan links, broken down by Network. Follow us on Facebook, Twitter, and Instagram if you want to see the best animal health links on the net every day. Click here to view last week's top animal health links.
***Q3 2020 Veterinary Surveys Now Available***
Companion Animals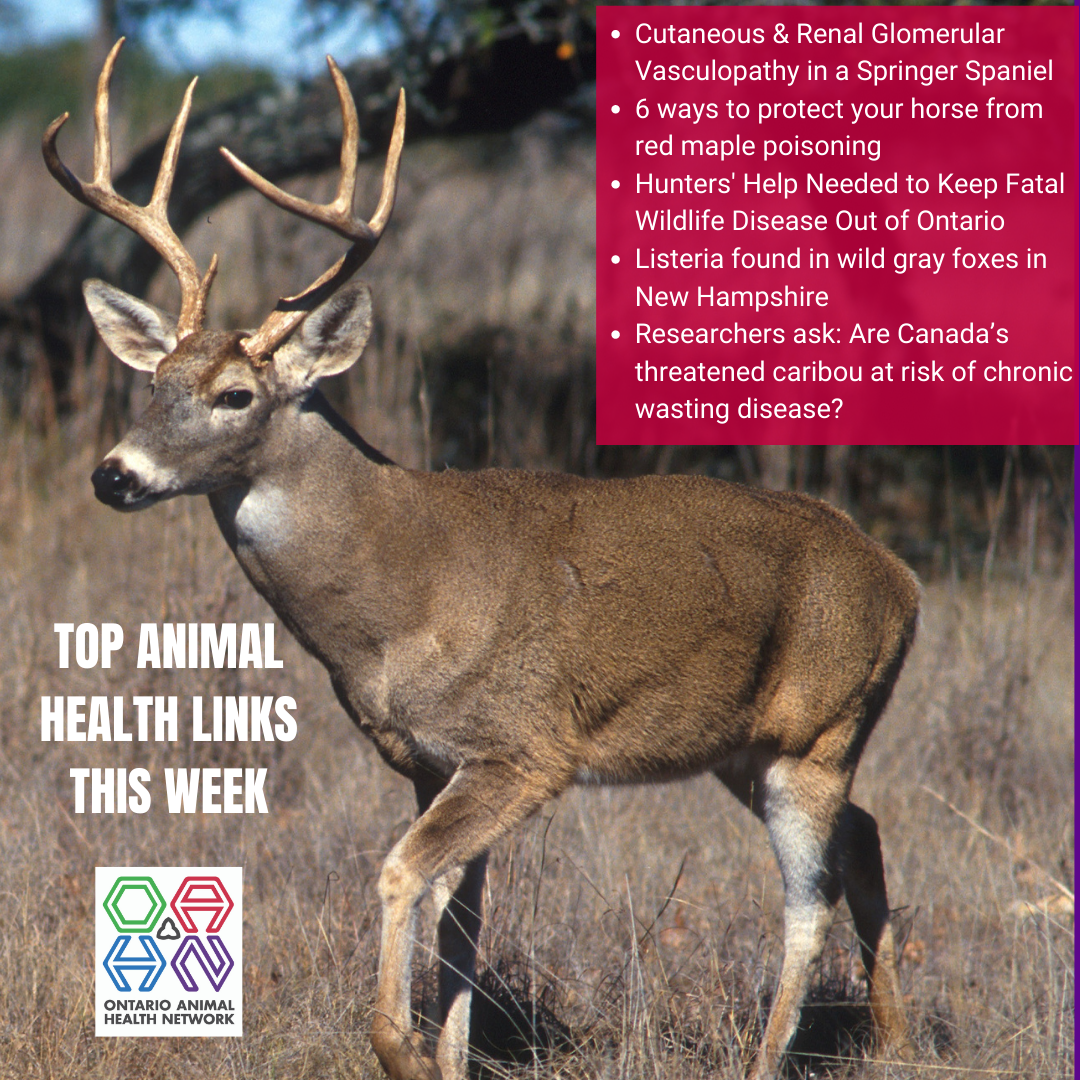 Cutaneous & Renal Glomerular Vasculopathy in a Springer Spaniel
Equine
6 ways to protect your horse from red maple poisoning
Wildlife
Hunters' Help Needed to Keep Fatal Wildlife Disease Out of Ontario
Listeria found in wild gray foxes in New Hampshire
Researchers ask: Are Canada's threatened caribou at risk of chronic wasting disease?