Top Animal Health Links (Oct 12 – 18)
Below, please find our weekly disease surveillance scan links, broken down by Network. Follow us on Facebook, Twitter, and Instagram if you want to see the best animal health links on the net every day. Click here to view last week's top animal health links.
***Q3 2020 Veterinary Surveys Now Available***
Alternatives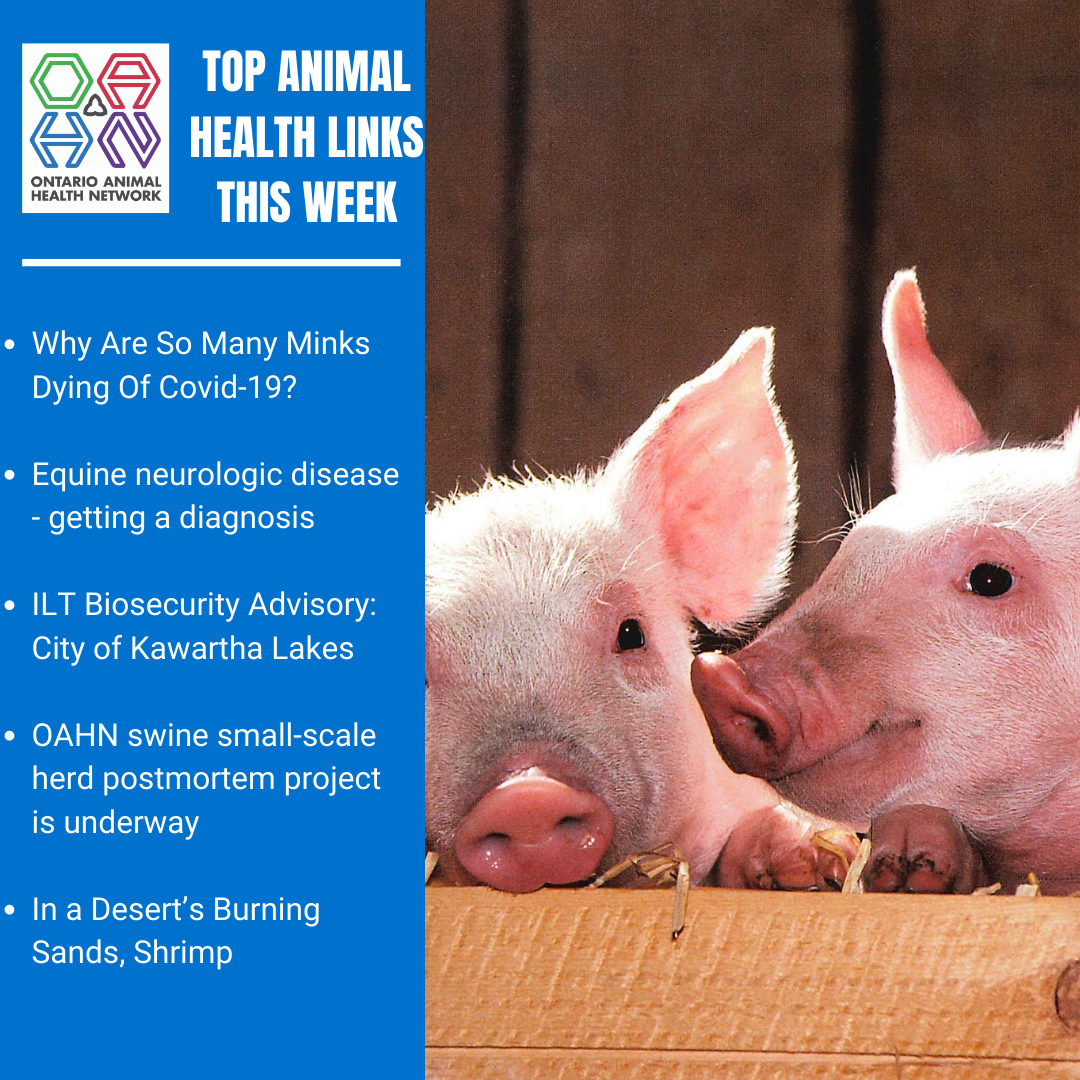 Why Are So Many Minks Dying Of Covid-19?
Equine
Equine neurologic disease – getting a diagnosis
Poultry
ILT Biosecurity Advisory: City of Kawartha Lakes, Ontario
Swine
OAHN swine small-scale herd postmortem project is underway
Wildlife