Top Animal Health Links (Feb 1-7)
Below, please find our weekly disease surveillance scan links, broken down by Network. Follow us on Facebook, Twitter, and Instagram if you want to see the best animal health links on the net every day. Click here to view last week's top animal health links.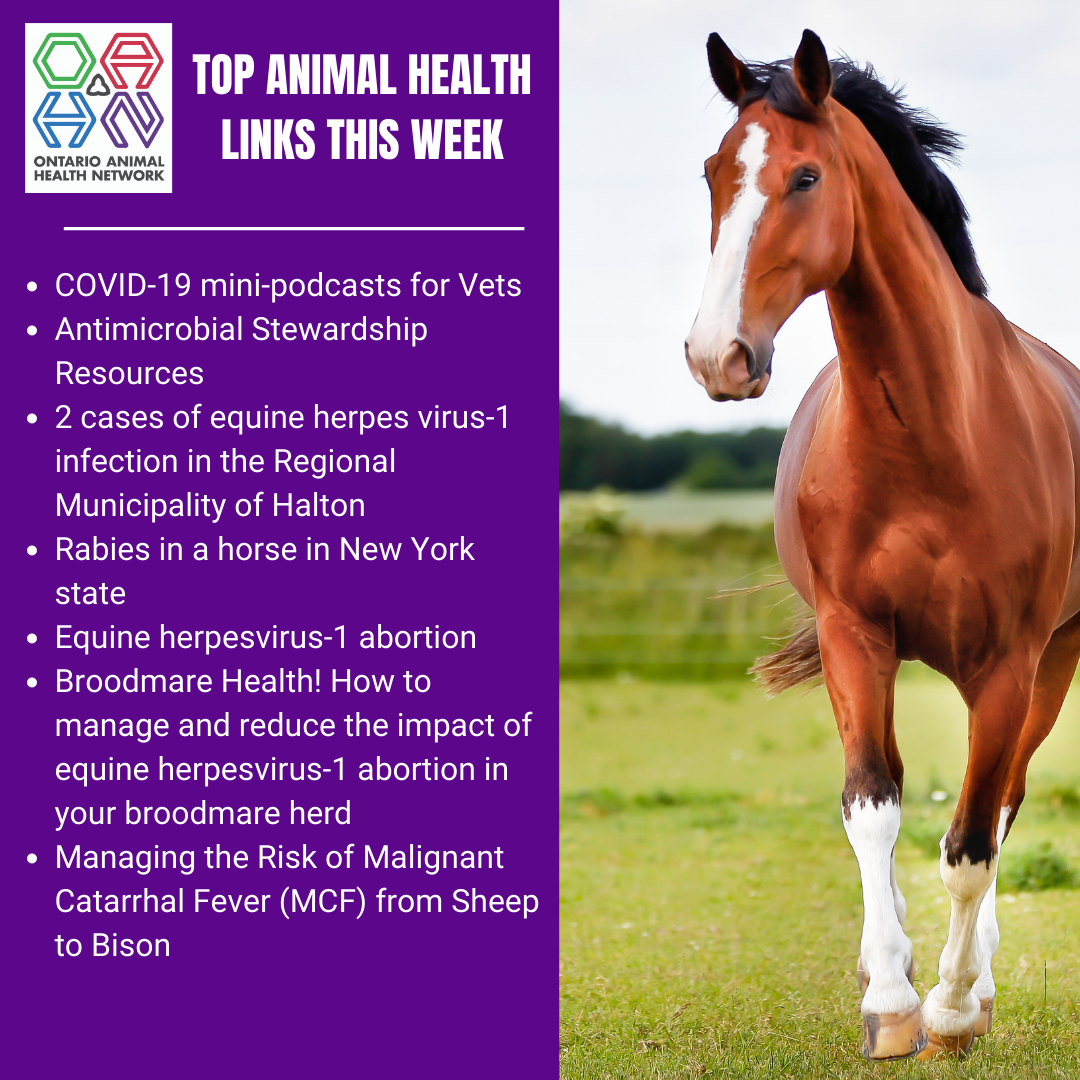 One Health / Veterinary Medicine / COVID-19
COVID-19 mini-podcasts for Vets
Antimicrobial Stewardship Resources
Equine
Two cases of equine herpes virus-1 infection at an equine facility in the Regional Municipality of Halton
Rabies in a horse in New York state
Infographic: Equine herpesvirus-1 abortion
PODCAST: Broodmare Health! How to manage and reduce the impact of equine herpesvirus-1 abortion in your broodmare herd.
Small Ruminants
Managing the Risk of Malignant Catarrhal Fever (MCF) from Sheep to Bison