Top Animal Health Links (Aug 24-30)
Below, please find our weekly disease surveillance scan links, broken down by Network. Follow us on Facebook, Twitter, and Instagram if you want to see the best animal health links on the net every day. Click here to view last week's top animal health links.
General / One Health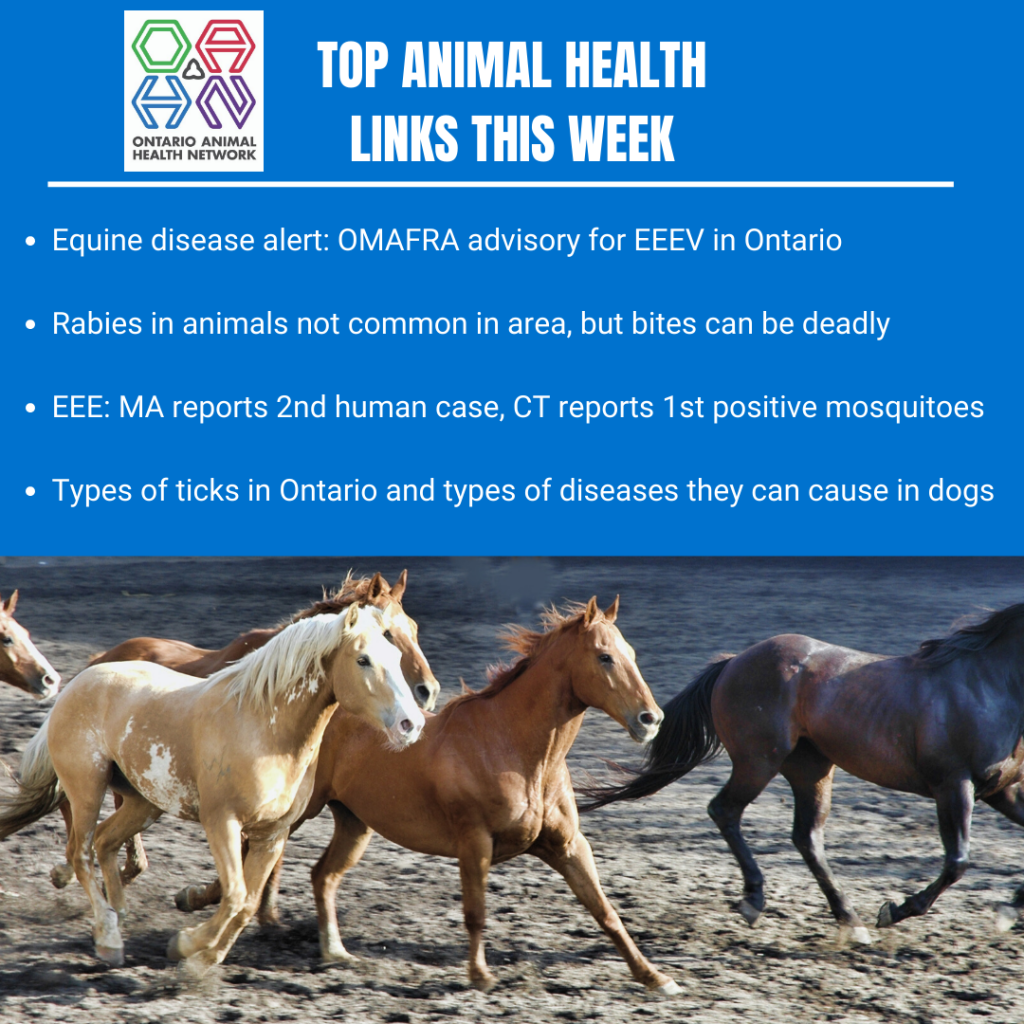 Rabies in animals not common in area, health unit says, but bites can be deadly
Eastern Equine Encephalitis: Massachusetts reports 2nd human case, Connecticut reports 1st positive mosquitoes
Companion Animals
Dr. Michelle Evason joins OAHN in this podcast to discuss the different types of ticks in Ontario and types of diseases they can cause in dogs.
Equine
Equine disease alert: OMAFRA advisory for EEEV in Ontario. (Eastern Equine Encephalitis Virus).
Wildlife
Rabbit tick sightings more likely with snowshoe hare cycle on the upswing