OAHN Small Ruminant Research Project: Comparison of maedi visna serological tests including the VMRD ELISA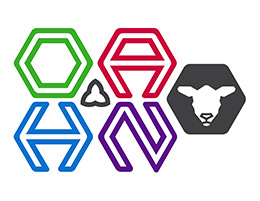 Maedi visna is a chronic, production limiting disease that causes animal welfare issues for infected ewes and their lambs. In adult animals, infection with maedi visna virus (MVV) leads to chronic wasting, poor productivity (including decreased milk production) and early culling. Lambs born to infected dams are at an increased risk of starvation, pneumonia and coccidiosis, in addition to reduced pre-weaning weight gain compared to lambs from MVV negative dams. In 2012, the Ontario Sheep Farmers Maedi Visna Flock Status Program chose to use the Hyphen ELISA as their preferred test. Recently, some producers and veterinarians have been sending samples to other laboratories to run the VMRD cELISA because of lower costs and the perception of less false positives.
This project compared the VMRD ELISA results to results already obtained on samples collected as part of a project investigating the validity of an in-development MVV PCR at the Animal Health Laboratory (AHL).