OAHN Bovine Research Project: Calf Surveillance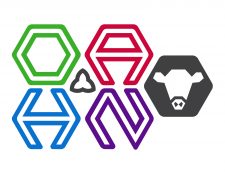 Project Lead:     Ann Godkin (OMAFRA)
Collaborators:   Andrew Brooks (AHL), Todd Duffield (OVC), Dave Kelton (OVC), Jessica Gordon (OVC), Crystal Throop (OABP & Temiskaming VS), Sherry Christie (OABP & Mildmay VS), Dave Douglas (OABP & Navan VS), Dave Renaud (OVC).
The project was divided into 2 parts:
Part 1's objective was to test bulk tank milk for antibodies to Salmonella Dublin.
Part 2's objective was to provide funding to encourage veterinarians to conduct more postmortem exams on calf mortalities among their producer clients' herds (dairy, cow-calf, and veal), with an additional benefit to the province of improving surveillance for Salmonella
Results were that 46 vets from 34 practices participated, and conducted or solicited postmortems on 108 calves.  Postmortems were done on-farm (36) or referred to AH labs in Guelph or
Kemptville (72).  Two calves from 2 different operations were found to have S. Dublin.
Of 154 bulk tank milk samples (1 per herd), 1 was found positive. Subsequently 2 positive cows were identified as positive on cow serology.
Practitioner interest in this pm project was obvious.  Although it takes a while to roll projects like these out, they need to run for at least 3-5 years to fully capture practitioner involvement.   There were several good anecdotal responses indicating that practitioners found the outcomes very useful for making recommendations that led to targeted management changes on clients' farms.
Check out OAHN's Podcast series on Salmonella Dublin
[maxbutton id="1″ ]