OAHN Bovine Network Project: OAHN Dairy Veterinary Antimicrobial Sales Benchmarking 2018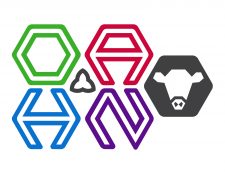 Project Lead: Dr. Dan Shock
Date: Jan-Dec 2018
OAHN Bovine Network Project:
OAHN Dairy Veterinary Antimicrobial Sales Benchmarking 2018
Antimicrobial resistance (AMR) is one of the most important threats to human and animal health in the coming years. Livestock account for nearly 80% of all antimicrobials sold in Canada and have faced intense scrutiny in recent years. The rates of use of antimicrobials in farmed animals is not well characterized. The Government of Canada has developed a four-component framework to fight AMR. One of the key pillars is surveillance of antimicrobial use (AMU). Surveillance of AMU ensures that the drugs prescribed are being used in a responsible manner. It allows veterinarians to evaluate therapeutic outcomes and recommend therapeutic and management approaches in keeping with the latest science and sound antimicrobial stewardship principles. The objectives of the current study were to:
Understand the patterns and levels of medically important antimicrobial (MIA) use in Ontario dairy cattle populations, as measured through the issuance and subsequent filling of veterinary prescriptions over time, and
Create an information toolkit (infographics, presentation slide deck, white paper) and subsequently conduct a knowledge translation and transfer presentation with Ontario Bovine veterinarians.
Two Ontario veterinary clinics were recruited to assist with this project. They supplied MIA sales data from 68 client dairy herds over the year of 2018. With this, total animal defined daily doses (ADD) was calculated and expressed as antimicrobial drug use rate (AMDUR; ADD per 1,000 cow-days), in keeping with previous research.
To read the full report, click here for the pdf.
How to Benchmark Antimicrobial Drug Usage Rates Based on Your Clinic's Drug Sales Data:
(Click images to enlarge)
Project Results in Infographic Format
(Click image to enlarge)

Presentations
OAHN Dairy Antibiotic Sales Benchmarking Study
presented at OABP Fall Continuing Education Meeting, Nov. 21, 2019, by Dr. Dan Shock