How to Subscribe to OAHN Podcasts Using Your Computer
If you want to keep up-to-date with the Ontario Animal Health Network podcasts, it's easy to subscribe to the podcast using your computer or mobile device. By subscribing to our podcast, you will receive alerts whenever a new podcast is available, and you will then be able to stream it or download it. 
If you wish to check out our Podcasts, but do not wish to subscribe, simply go to our Podcast Page and listen to any podcast by streaming (pressing the play button), or downloading them and playing them from your computer or mobile device.
Subscribing to the OAHN Podcast Using iTunes on your Computer
If you are using iTunes on your computer:
Open iTunes and click on the ellipsis (…) at the top of the page, beside the TV screen icon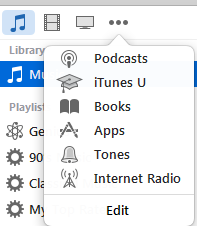 Under the ellipsis, select "Podcasts" – you will then see a top toolbar that looks like this:

Click on "iTunes Store," which will take you to a page that looks like this (or something similar – podcasts and images will change depending on when you look at this page):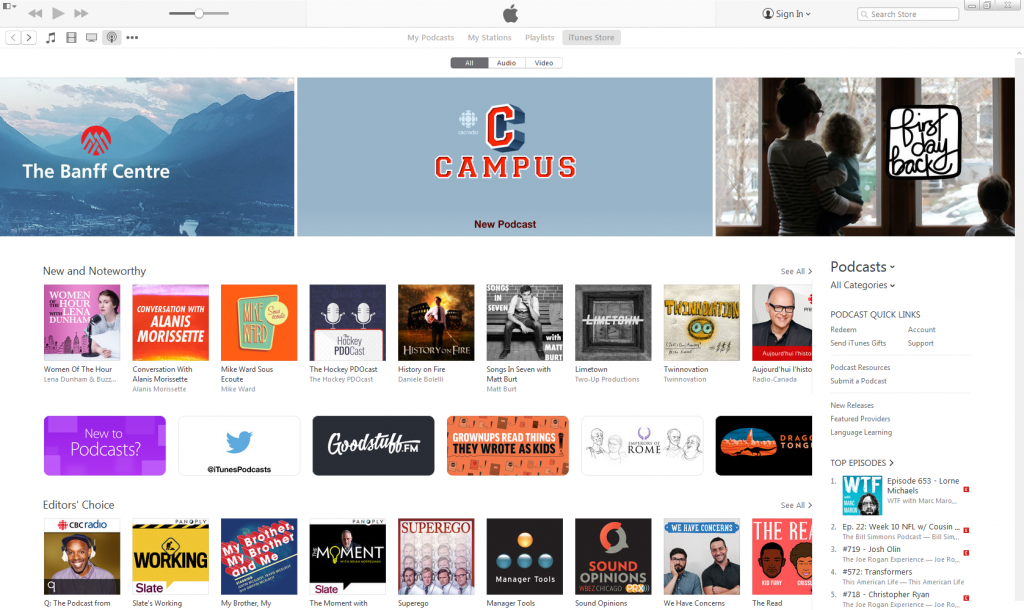 Search "Ontario Animal Health Network" in the search bar in the top right of the iTunes window – this will bring you to a page that looks like this: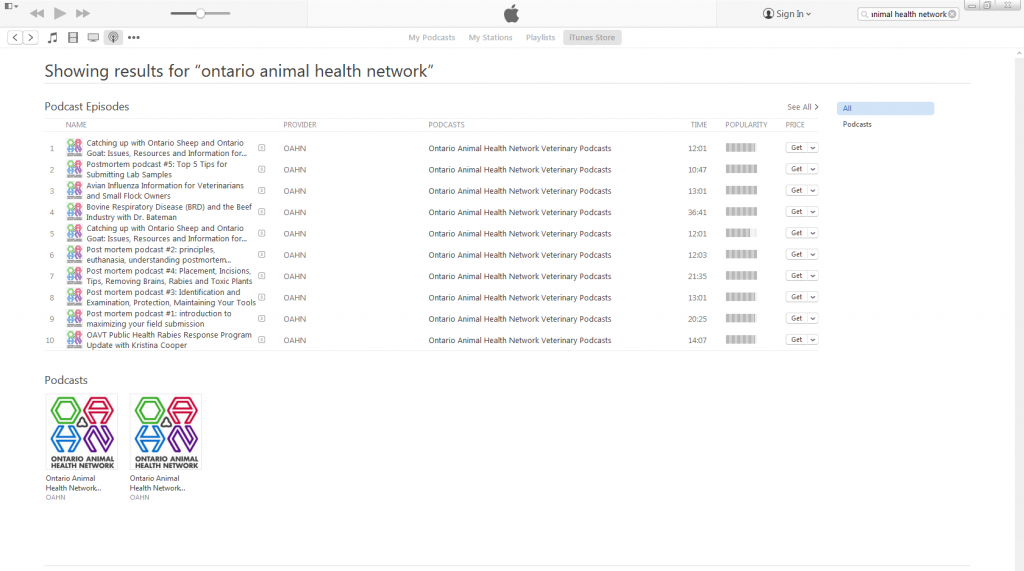 Click on the OAHN logo under "Podcasts" on the bottom left
This will bring up the following page, where you will click "Subscribe" on the left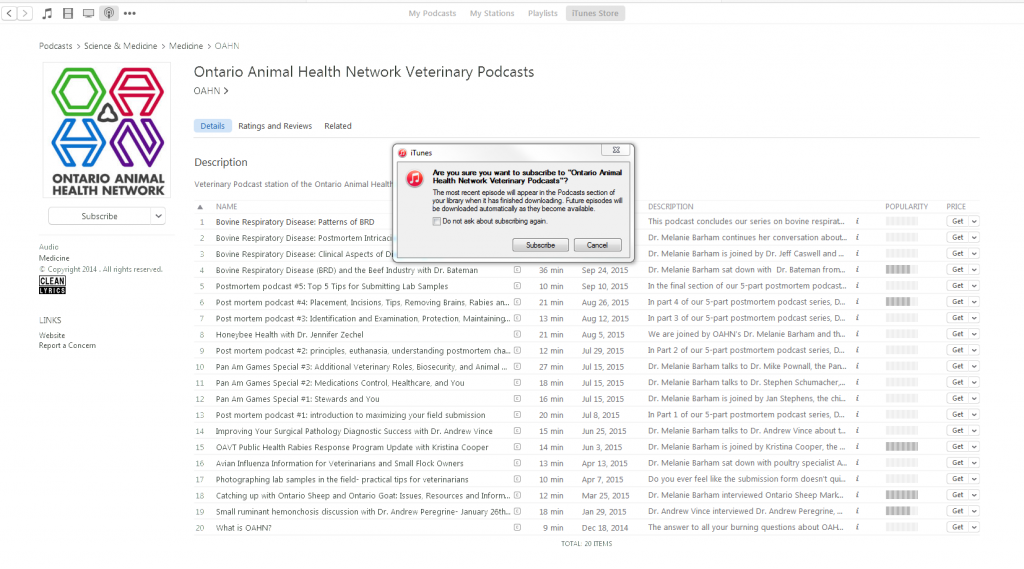 It will then ask you if you are sure you want to subscribe, click "Subscribe" again.
When you go to "Podcasts" in iTunes, there will be an option for "My Podcasts" at the top (shown below):

Click on "My Podcasts" and you will be brought to a page that has all of the podcasts you subscribe to. On the left-hand side, you will see the OAHN Podcast, click on that and you will see all podcasts that you are able to select and listen to: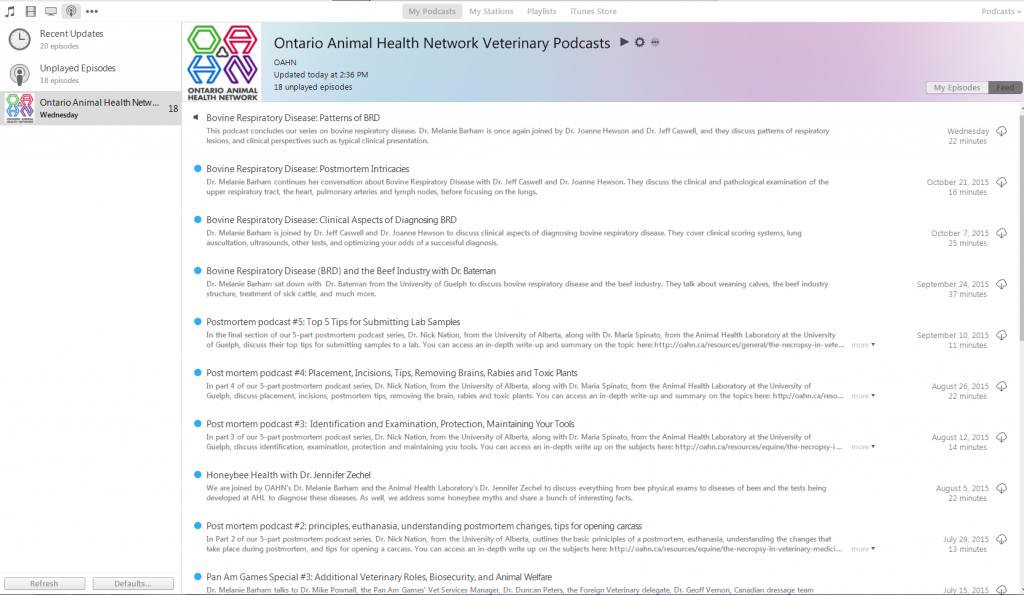 Podcasts are automatically updated, and if they are not, then right-click the OAHN podcast on the left-hand side of your iTunes browser and click "Refresh"