Top Animal Health Links (Nov 9 – 15)
Below, please find our weekly disease surveillance scan links, broken down by Network. Follow us on Facebook, Twitter, and Instagram if you want to see the best animal health links on the net every day. Click here to view last week's top animal health links.
One Health / Vet Med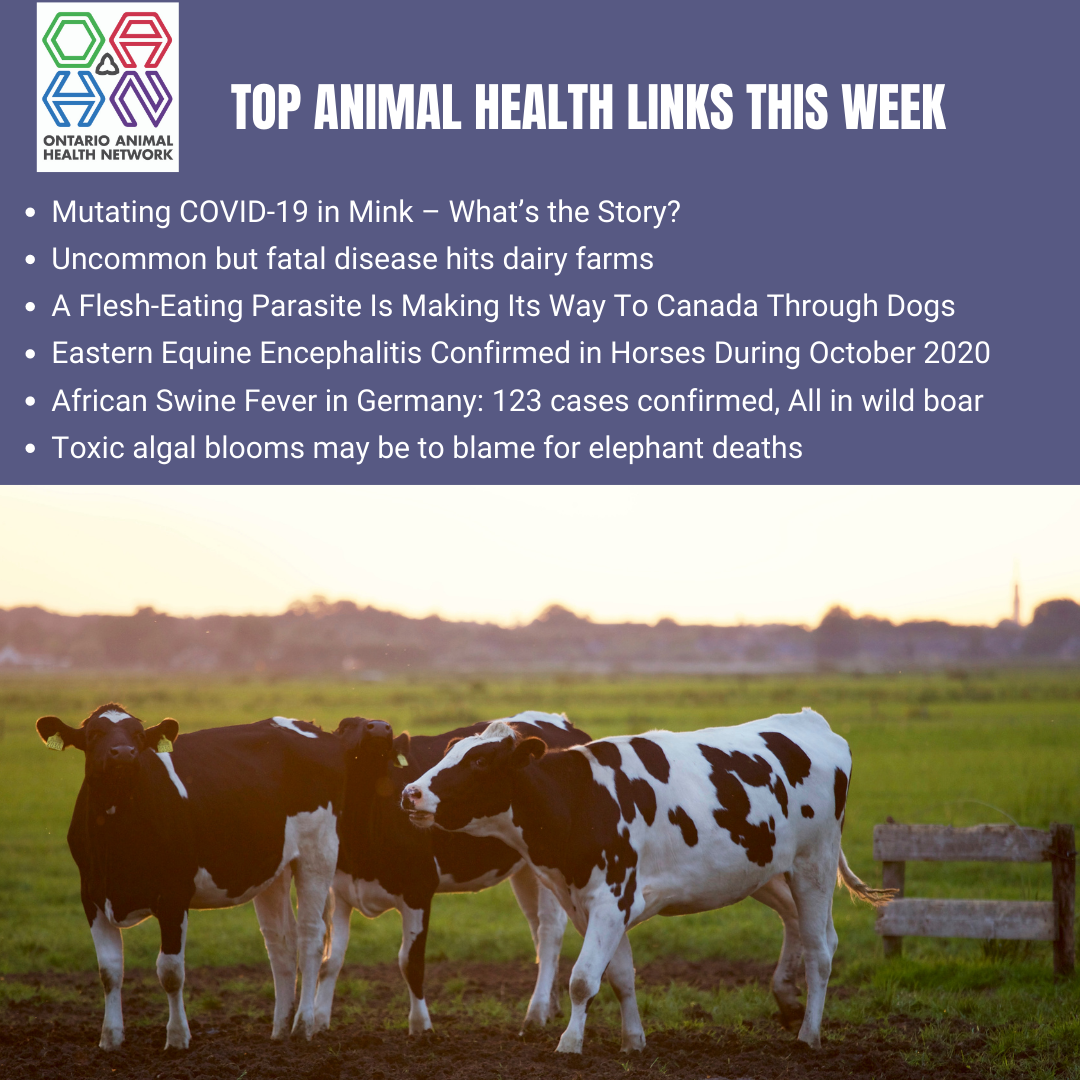 Mutating COVID-19 in Mink – What's the Story?
Bovine
Uncommon but fatal disease hits dairy farms
Companion Animals
A Flesh-Eating Parasite Is Making Its Way To Canada Through Dogs
Equine
Eastern Equine Encephalitis Confirmed in Horses During October 2020
Swine
African Swine Fever in Germany: 123 cases confirmed, All in wild boar
Wildlife