Top Animal Health Links (May 17-23)
Below, please find our weekly disease surveillance scan links, broken down by Network. Follow us on Facebook, Twitter, and Instagram if you want to see the best animal health links on the net every day. Click here to view last top animal health links.
One Health / COVID-19 / Vet Med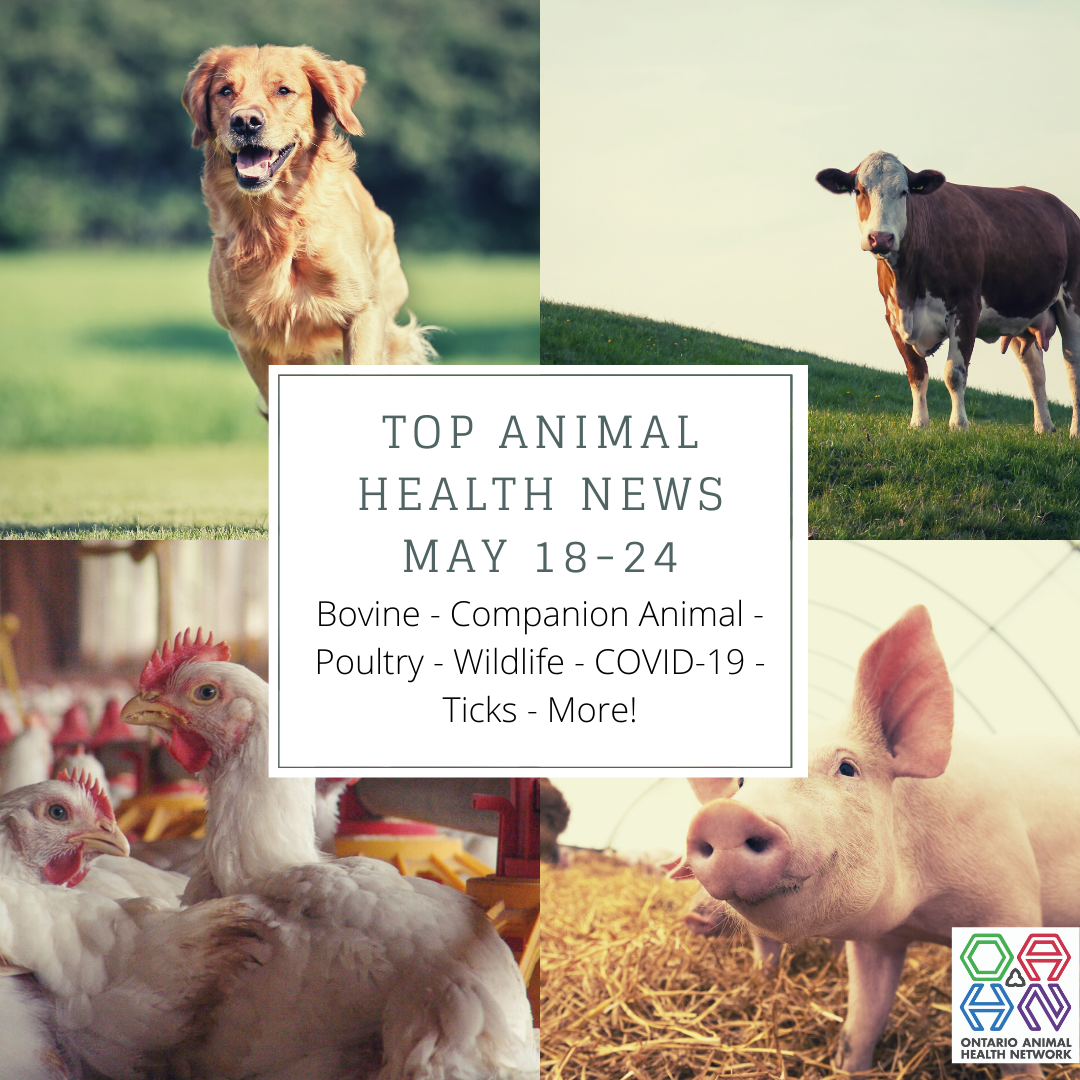 New (Probably) Canine-Origin Human Coronavirus?
Bovine
Rising sika deer numbers linked to Irish bovine TB outbreaks
Companion Animals
OAHN Companion Animal Expert Network Veterinary Need-2-Know Update
Canine coronavirus linked to outbreak of vomiting in dogs
Poultry
ILT Biosecurity advisory for part of Kawartha Lakes
Swine
The OAHN Swine Producer Report discusses the swine influenza found in humans in MB
Wildlife