Top Animal Health Links (June 22-28)
Below, please find our weekly disease surveillance scan links, broken down by Network. Follow us on Facebook, Twitter, and Instagram if you want to see the best animal health links on the net every day. Click here to view last week's top animal health links.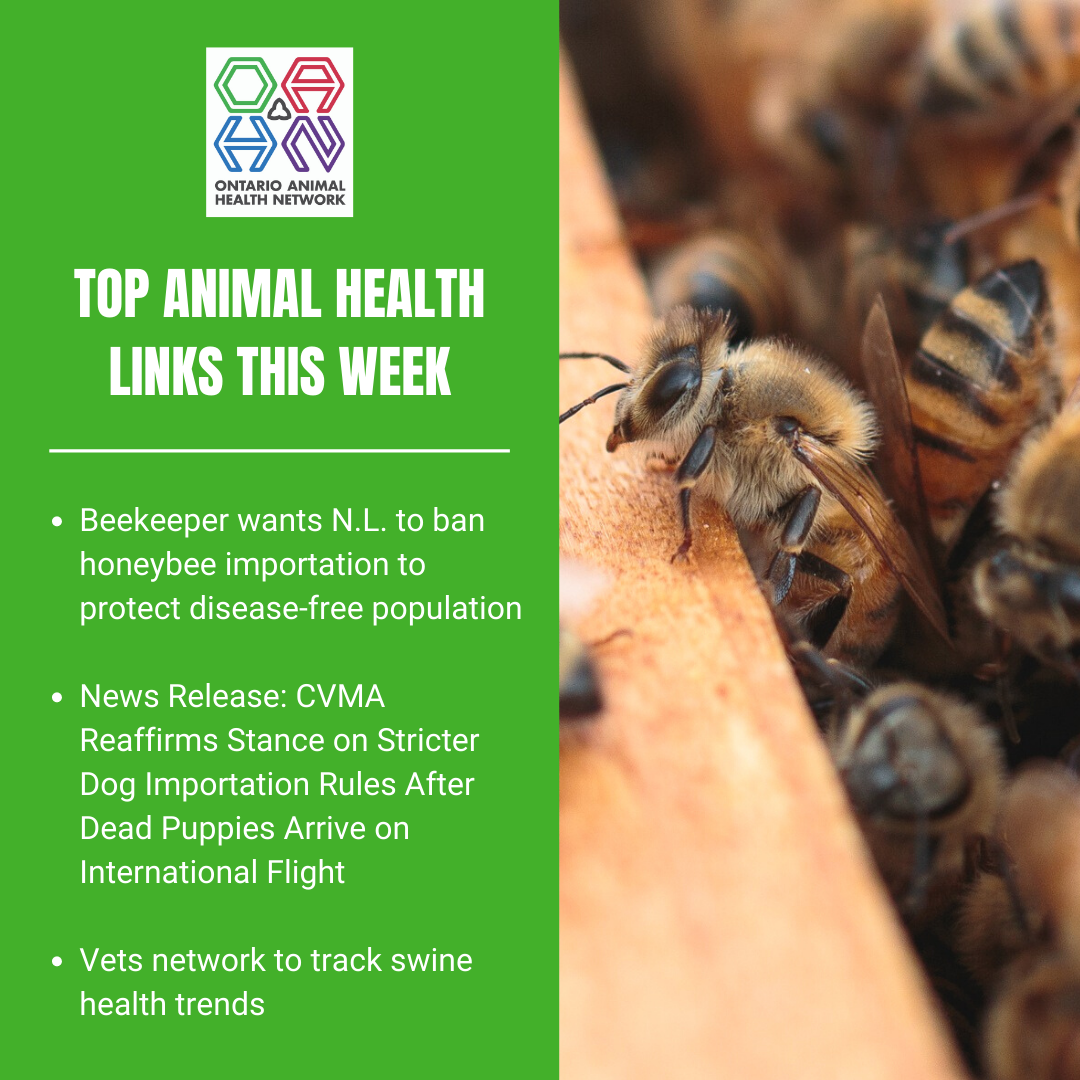 One Health:
First West Nile virus activity of 2020 detected in Michigan
Companion Animals:
Canine Importation Restrictions on the Horizon in the US?
News Release: Canadian Veterinary Medical Association Reaffirms Stance on Stricter Dog Importation Rules After Dead Puppies Arrive on International Flight
Bees:
Beekeeper wants N.L. to ban honeybee importation to protect disease-free population
Small Ruminants:
Clostridium ramosum abomasitis in a dairy goat
Equine:
Warning as equine parasitic disease found in UK donkeys
KDA confirms Vesicular Stomatitis in horses in Butler County
Swine:
Vets network to track swine health trends
Wildlife:
Catastrophic disease events in marine mammals mostly caused by viruses