Top Animal Health Links (July 6-12)
Below, please find our weekly disease surveillance scan links, broken down by Network. Follow us on Facebook, Twitter, and Instagram if you want to see the best animal health links on the net every day. Click here to view last week's top animal health links.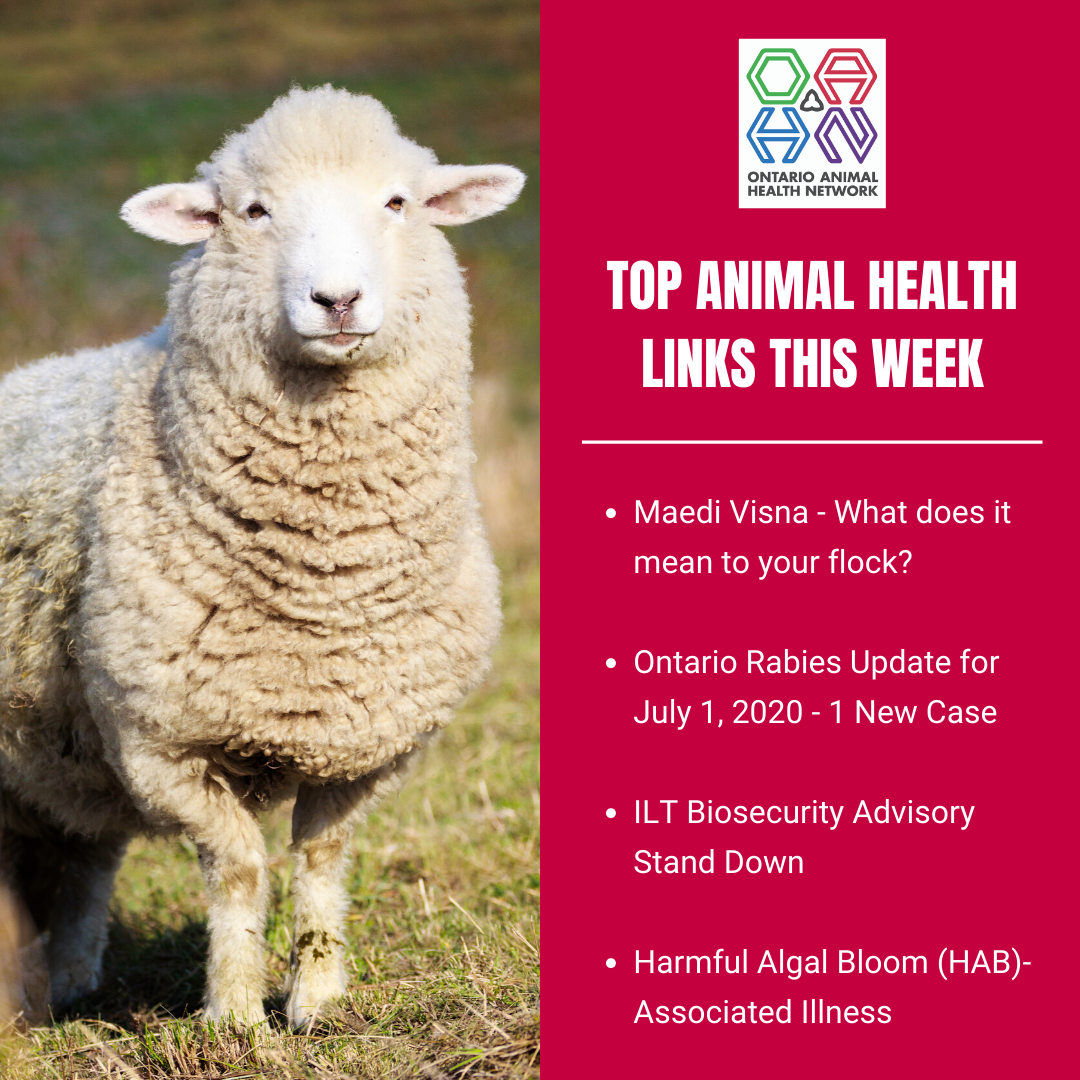 One Health:
Ontario Rabies Update for July 1, 2020 – 1 New Case
Harmful Algal Bloom (HAB)-Associated Illness
Companion Animals:
OAHN Companion Animal Network Veterinary Survey
Clinical trial underway for feline herpesvirus treatment in shelter cats
Small Ruminants:
Maedi Visna – What does it mean to your flock?
Equine:
OAHN Equine Network Veterinary Survey
Equine Disease Quarterly July 2020 Newsletter
Swine:
'Worst outbreak ever': Nearly a million pigs culled in Nigeria due to swine fever
Poultry:
June 2020 FBCC Disease Summary
Infectious Laryngotracheitis ILT Biosecurity Advisory Stand Down