Top Animal Health Links (July 20-26)
Below, please find our weekly disease surveillance scan links, broken down by Network. Follow us on Facebook, Twitter, and Instagram if you want to see the best animal health links on the net every day. Click here to view last week's top animal health links.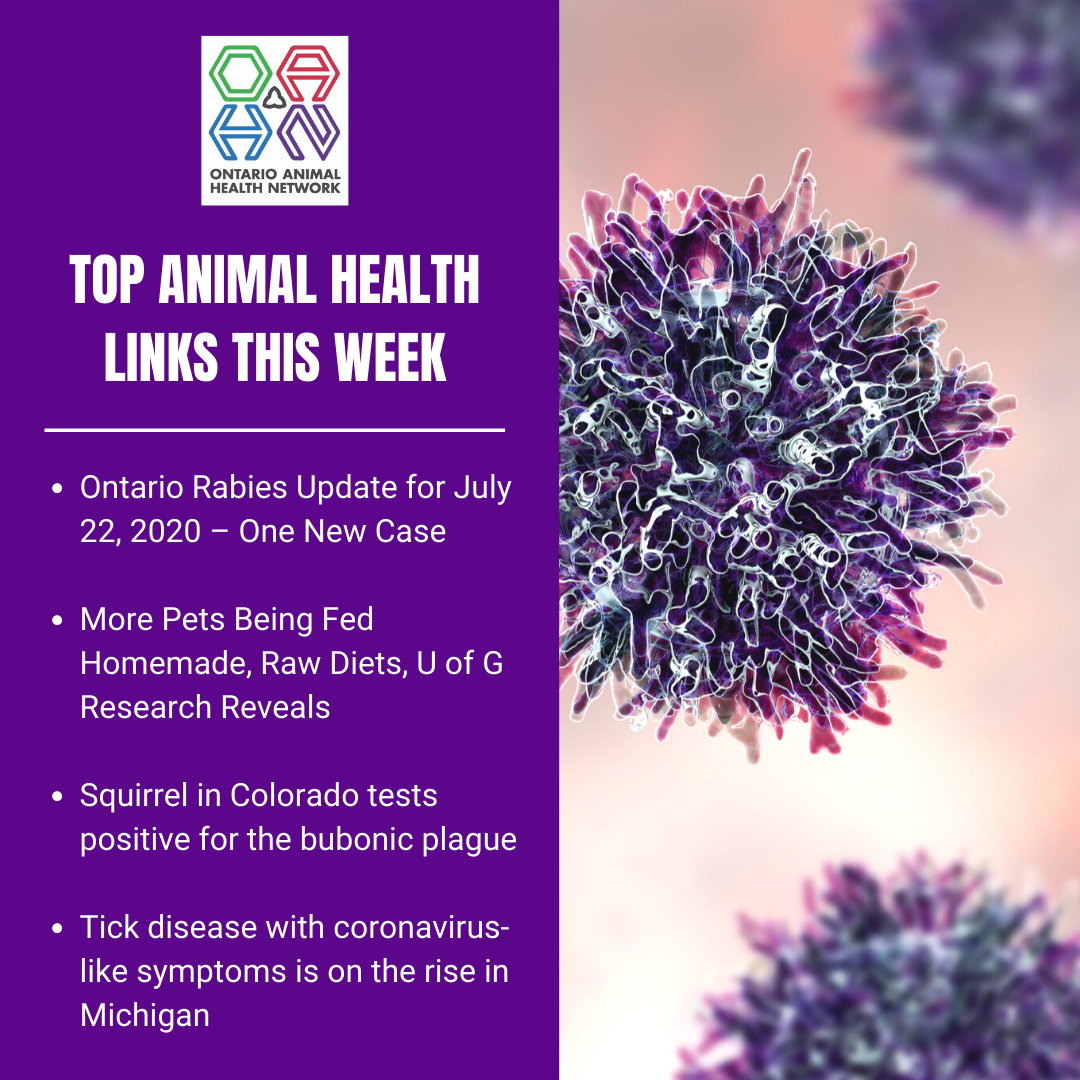 One Health:
Tick disease with coronavirus-like symptoms is on the rise in Michigan
Dengue and Other Mosquito Diseases Are Slowly Making Their Way North
Ontario Rabies Update for July 22, 2020 – One New Case
Squirrel in Colorado tests positive for the bubonic plague
COVID-19 and Animals: Odds and Ends (again)
Companion Animals:
More Pets Being Fed Homemade, Raw Diets, U of G Research Reveals
Bovine:
Salmonella Dublin Prevalence Increases
Swine:
The path to genetically healthier pigs
Wildlife:
B.C. CWD Surveillance – Mandatory Submission of Mule Deer and White-Tailed Deer Heads in the Highest Risk Area.
Fish:
Bacterial kidney disease (BKD) in rainbow trout (Oncorhynchus mykiss)
Poultry: