Top Animal Health Links (April 26 – May 2)
Below, please find our weekly disease surveillance scan links, broken down by Network. Follow us on Facebook, Twitter, and Instagram if you want to see the best animal health links on the net every day. Click here to view last top animal health links.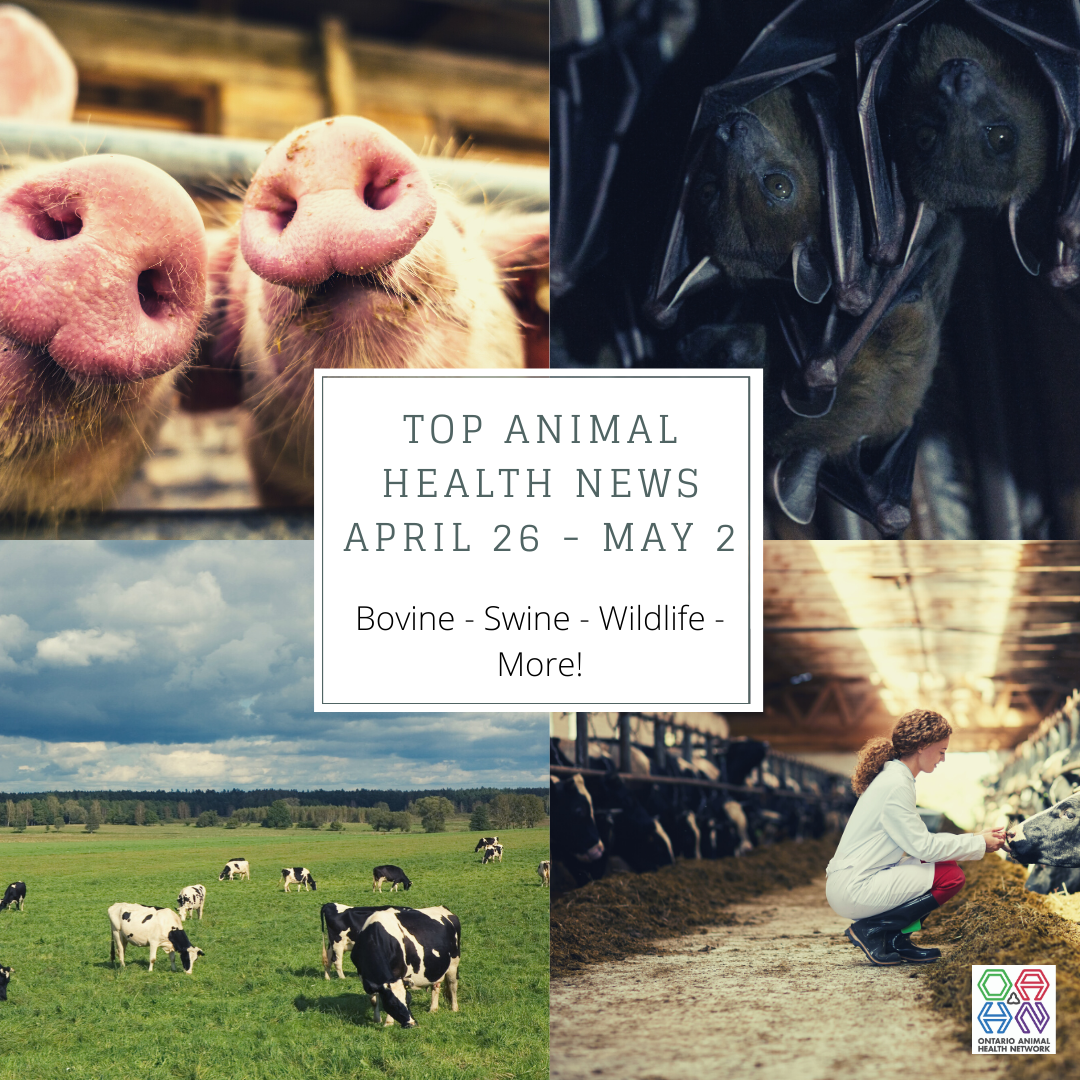 General / One Health / VetMed
We still don't know the origins of the coronavirus. Here are 4 scenarios.
Bovine
OAHN Bovine Network Podcast: Quarterly Update April 2021
U of S research to catch cattle diseases early
Swine
Modelling potential hotspots of African Swine Fever in Ontario's wild pig population
Wildlife
Fungal disease killing over 90% of 3 bat species in Pa., elsewhere